We had a great room at the hotel, with a garden overlooking Hamilton harbor.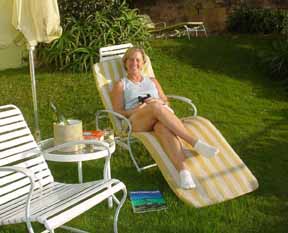 ---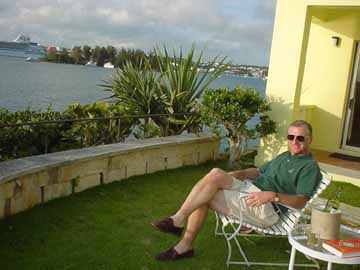 ---
Sampling "rum swizzles" - the national drink of Bermuda.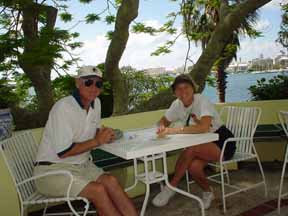 ---
We secured a limosine (shown below) for our entire stay!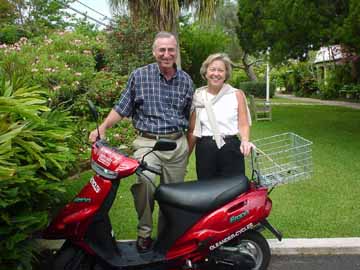 ---
A nice day at Coral Beach. Declining to use any sun block, Rex was renamed "Red" Ross that same evening.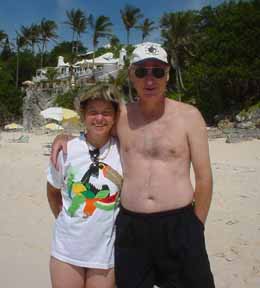 ---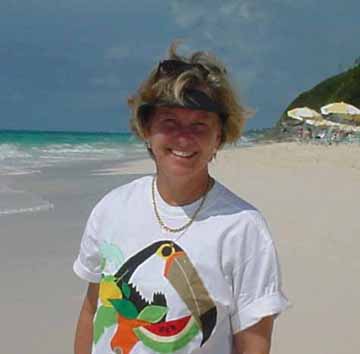 ---
Rex found an item to add to his beach rock collection.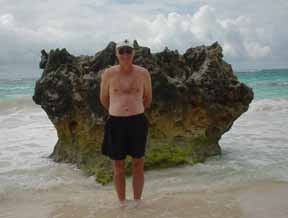 ---
As soon as the tide would go out, Rex & Adrian could go home.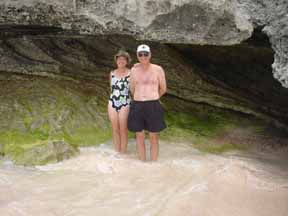 ---
Adrian decided to climb the cliffs back to safety.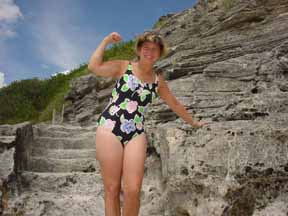 ---
A party on the evening preceding the wedding. Roberto and Susannah Monti, Adrian, and Ian Strecker wearing formal Bermuda evening attire.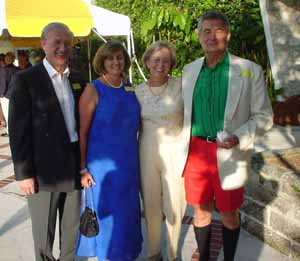 ---
Rex & Adrian, Roberto and Susannah, and Carla Miller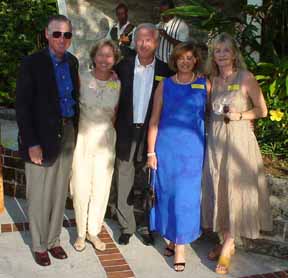 ---
The Rosses & the Monti's take a hike along the railroad trail down the center of the island.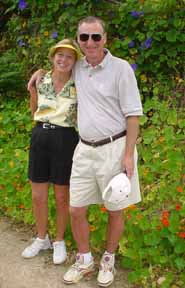 ---
Roland Vandenbossche joined us for lunch one afternoon.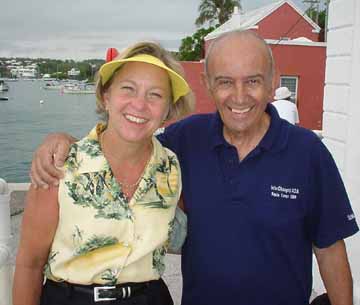 ---
On the ferry going to lunch.