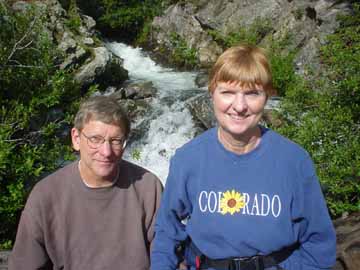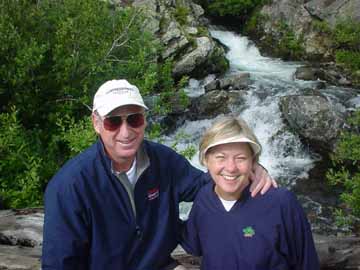 ---
The goal for the day's hike.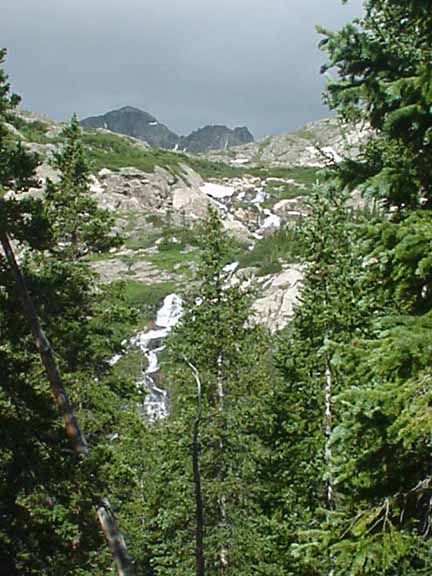 ---
Pete checking to see if Adrian is up to the mountaineering planned for the day.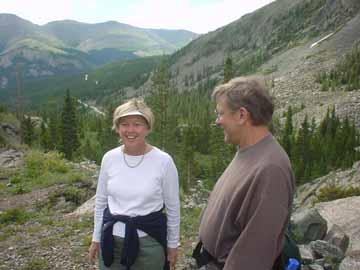 ---
Everyone is off to a good start.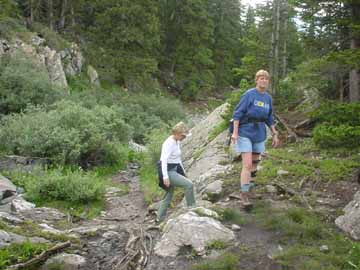 ---
Adrian wondering how her foot got stuck in those rocks.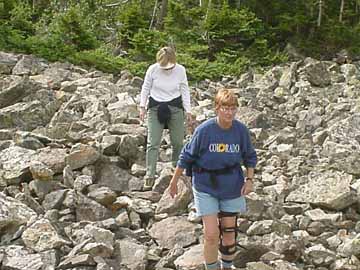 ---
Getting her foot unstuck in one piece is a happy event.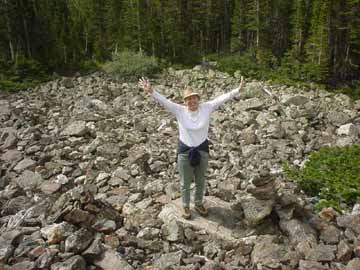 ---
Meanwhile Rex & Pete await the other climbers.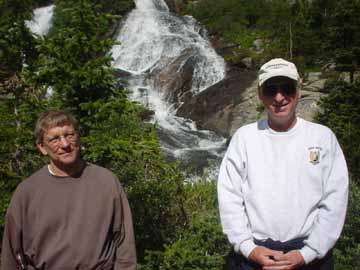 ---
Rex checks out the snowbank.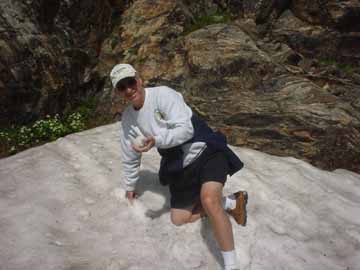 ---
Rex thinks a little rafting down this gentle stream is in order.
---
Rex & Pete decide to scale a more difficult wall.