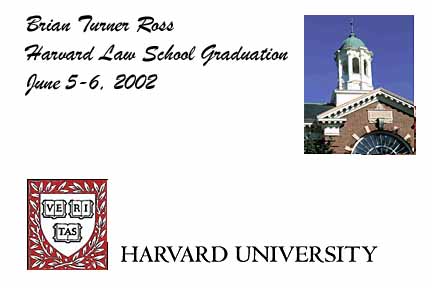 ---
Rex, Adrian, Rusty, Michele and Catie all gathered in Cambridge for the big day.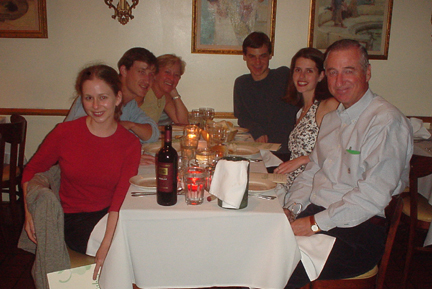 ---
The day before graduation was informal.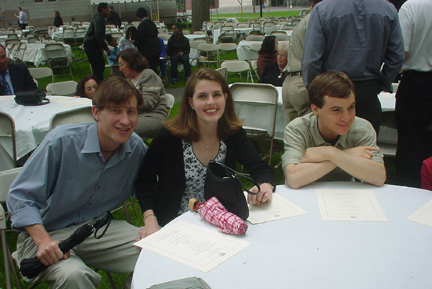 ---
Steve and John were also ready to party.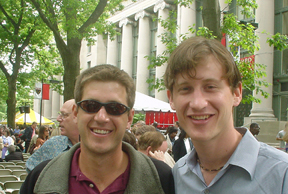 ---
Banners proclaiming the event were all over the school.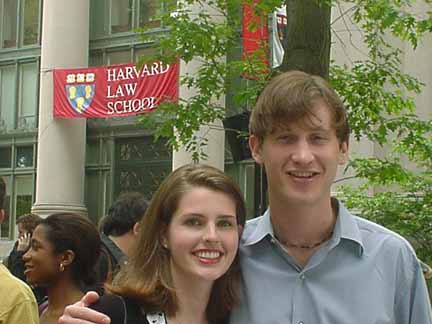 ---
The Big Day arrived, but threatened rain. As the event was outdoors, rain was a concern.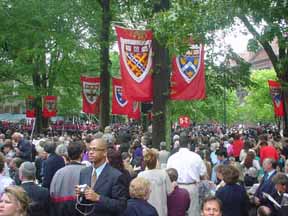 ---
The threatened rain comes in with a vengence.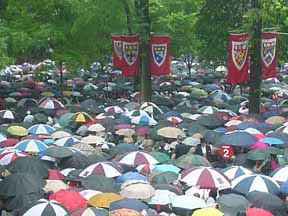 ---
Following the formal ceremony, everyone heads to a tent to keep dry.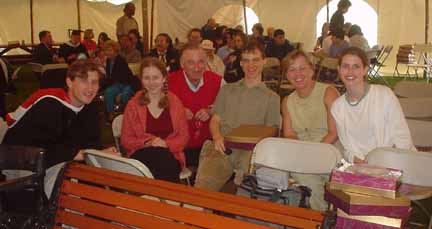 ---
Brian receiving the ACTUAL DIPLOMA from Law School Dean Clark.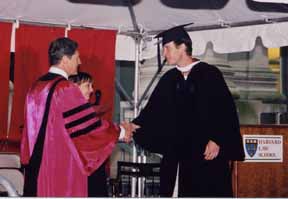 ---
The happy graduate!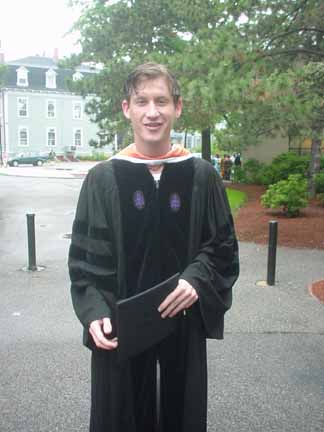 ---
A Graduation Celebration Dinner was held at the Harvard Club in Boston.

---
On the way to dinner, Adrian seems modestly pleased.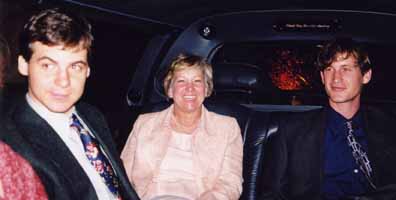 ---
Rusty and Michele enjoying the private room where the dinner was held.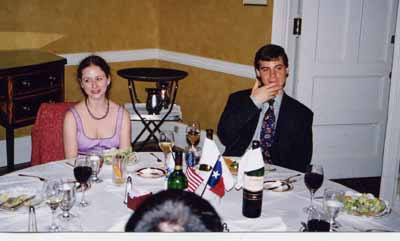 ---
Chris Allen of Houston took time out from a deposition (taking one, not giving one) to join the dinner.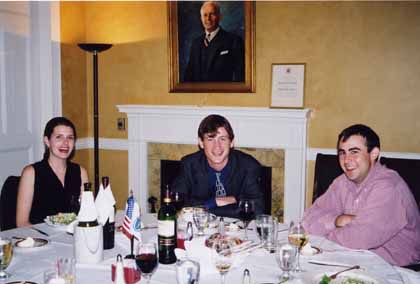 ---
Catie and Brian took a moment away from their desserts to pose for a shot.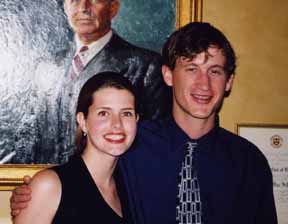 ---
Rex seems quite pleased that Brian is now officially off of the Ross payroll.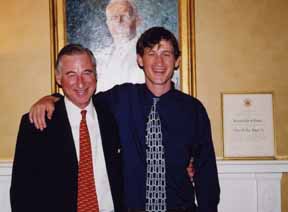 ---
The Ross Family at the end of the dinner.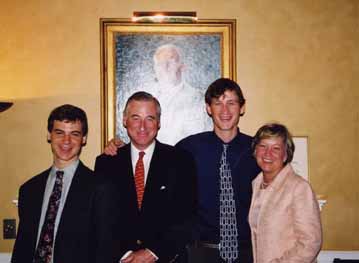 ---
Congratulations Counselor!