Opening Bell at the NYSE
On July 20, 2007 members of management and the board of directors of Gulfmark Offshore, Inc
had the opportunity to ring the opening bell to start the trading day at the New York Stock Exchange.
That was the first day of trading of the stock of Gulfmark on the NYSE. The new symbol for Gulfmark is GLF.
Formerly, Gulfmark stock had been traded via NASDAQ.
Following the opening, the group toured the floor of the NYSE and met with the specialist that makes the market in Gulfmark stock.
As a member of the Board of Directors, Rex Ross was pleased to be able to participate in this most interesting day.
---
Rex Ross (far right) joins the Gulfmark Officers, other Directors and officials of the New York Stock Exchange
on the NYSE opening ceremony balcony.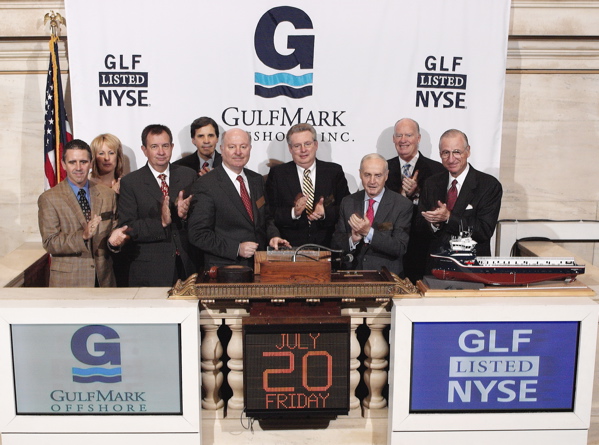 ---
Following the opening of trading, we visited the floor of the exchange.