| | |
| --- | --- |
| Rex Ross Web Site | Rosie Joins the Ross Family |
---
---
---
Rosie (AKA "Really Rosie the Most") starts life with the Ross family as a young pup.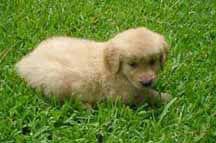 ---
Adrian takes Rosie to the beach.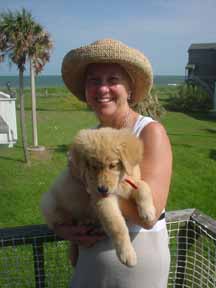 ---
Baxter is concerned about Rosie's arrival, but is prepared to take a wait and see attitude.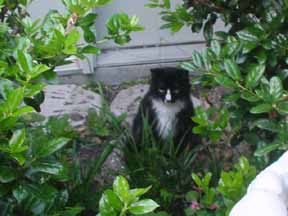 Elise, on the other hand, immediately takes offense at having her peace and quiet threatened.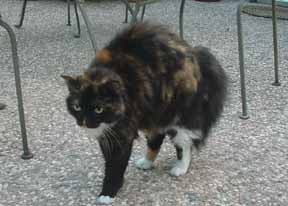 Rosie moves on to cement her budding friendship with Baxter.
---
Brian is a bit nonplussed about being displaced from his childhood homestead.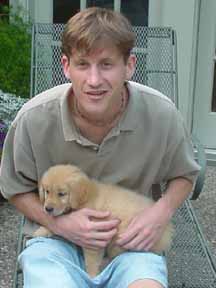 ---
Throughout all this, Rosie decides to initially take a low profile - a situation which does not last long.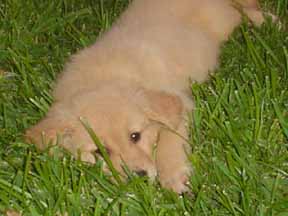 ---
She quickly locates comfortable places to sleep.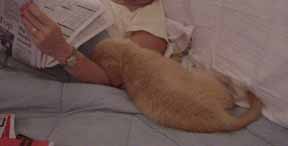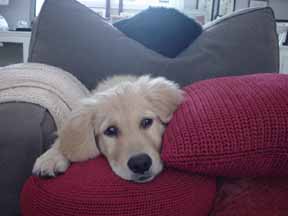 ---
After a few weeks, Rosie gets bigger and we can start the Ross family animal circus training.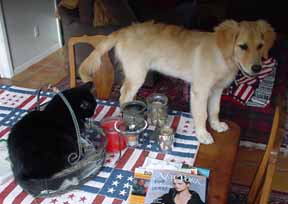 One of the circus tricks is to make the shoe disappear. Rosie quickly becomes very proficient at this trick.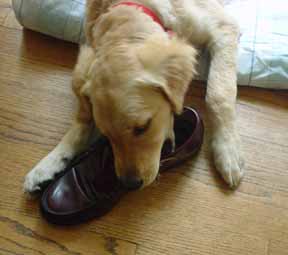 Circus training also includes acting ability. In this movie clip, Rosie is learning how to be calm
and patient like a lion stalking an antelope:
---
Rosie quickly determines that the dishwasher is a good place to stake out as left-over food often passes that way.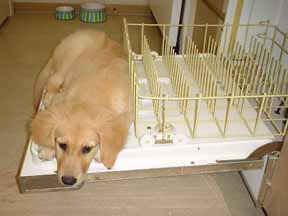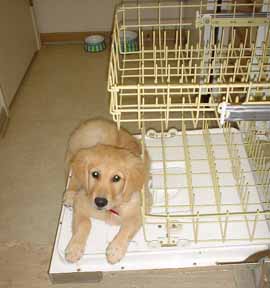 ---
The dinner table is also a good hunting ground for leftovers.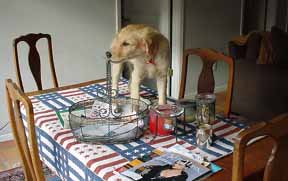 ---
While techinically Rosie is not allowed on the furniture (ha ha), she believes that good camouflage will permit her to get away with it.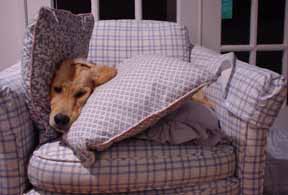 ---
A hard day of mischief deserves a nice nap.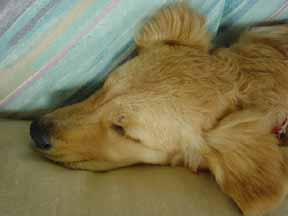 ---
This page has been accessed

times.