Rusty Opens on Broadway!
On November 8, after two weeks of previews, Rusty Ross opened on Broadway as "Young Max" in Dr. Seuss' "How the Grinch Stole Christmas! The Musical" at the 1800 seat Hilton Theater on 42nd & Broadway.

Patrick Page plays "The Grinch" and John Cullum plays "Old Max".

Proud family members, Rex, Adrian and Brian Ross, and Rusty's girlfriend, Tess Hartman joined the many celebrities and the sell-out opening night crowd.

We hope you like some of the photos from opening night and links to reviews of the play and interviews with Rusty.
---
Go Directly to Reviews, Photos and Interviews
---
Click On a Playbill Page to Enlarge It
---
Earlier in the day, Adrian finds a Grinch advertisement in the subway.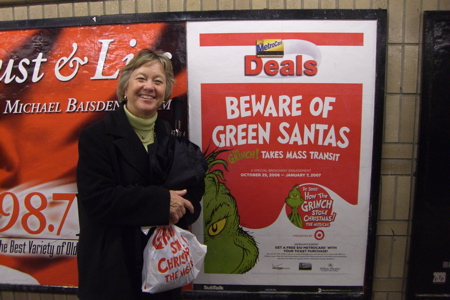 ---
Brian, Adrian and Tess arrive early.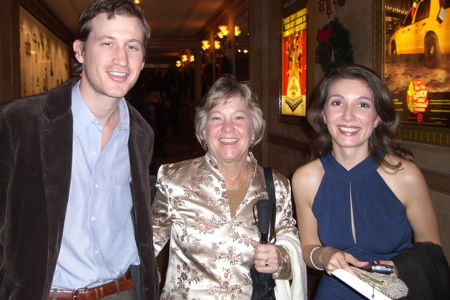 ---
Rex joins Adrian and Tess. Note Rex's wonderful "Grinch" tie.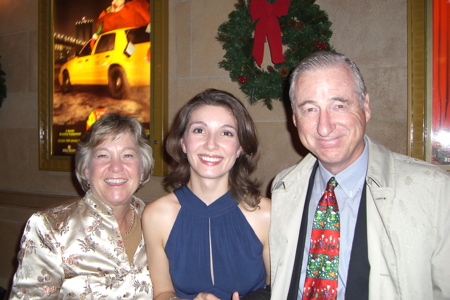 ---
Adrian and Brian check out a Grinch poster in the theater lobby.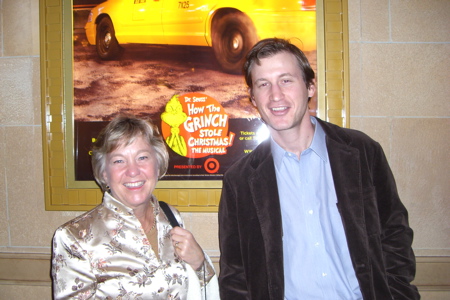 ---
Target Stores is one of the sponsors and the "Target Dog" makes an appearance at the press area inside the theater.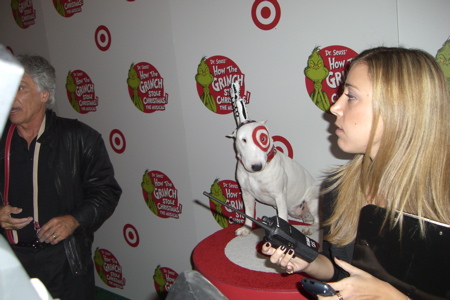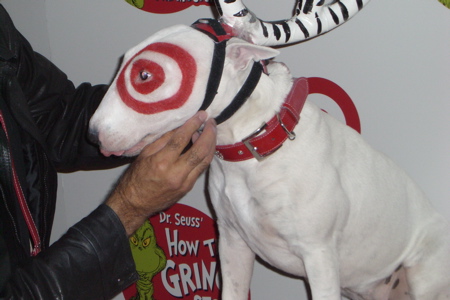 ---
Lots of press and tv stations recorded opening night activities.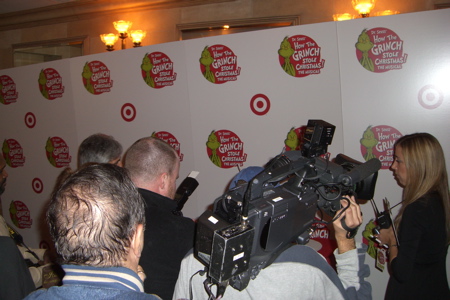 ---
Rusty (in his Young Max costume) ready for a pre-performance
press photography session.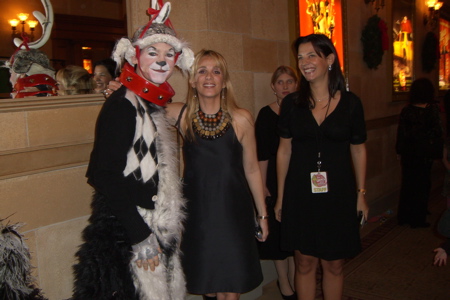 ---
Young Max looking on to the photo shoot.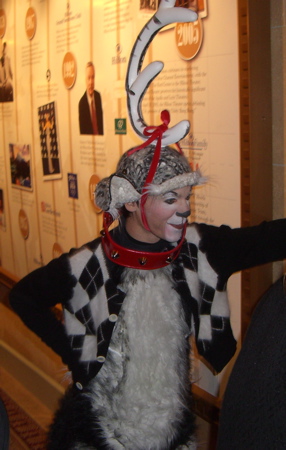 ---
All smiles!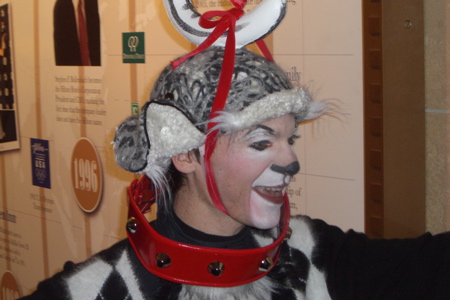 ---
Kelly Ripa and Rusty pose for a press photography session.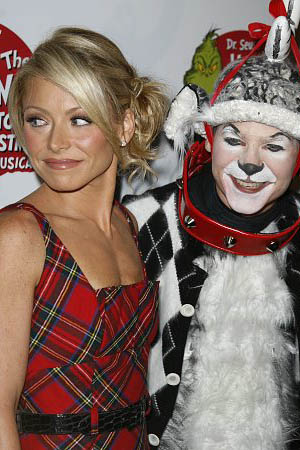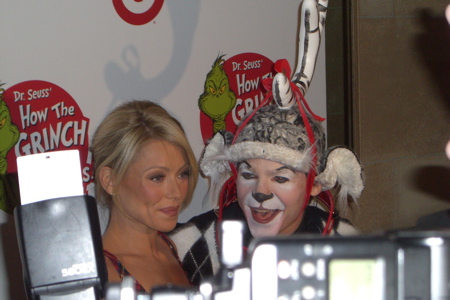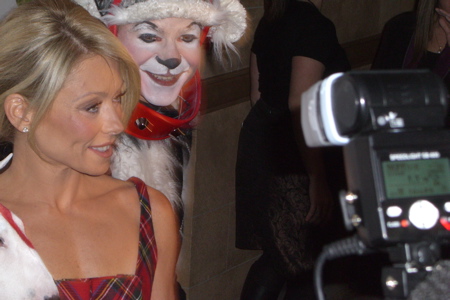 ---
Brian considers the legality of requesting a booster seat.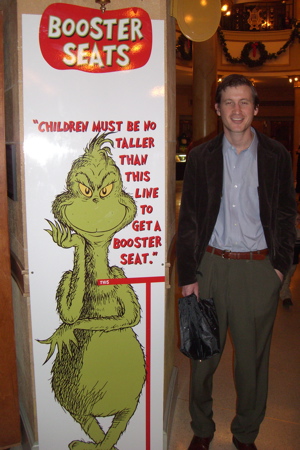 ---
Some very happy theatergoers!!!!!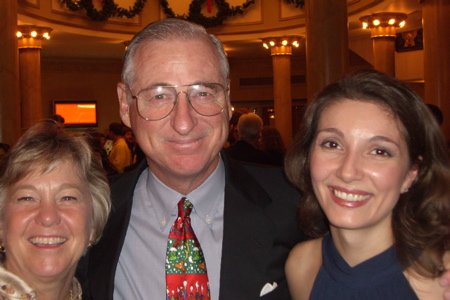 ---
After the performance, friends gather in Rusty's dressing room.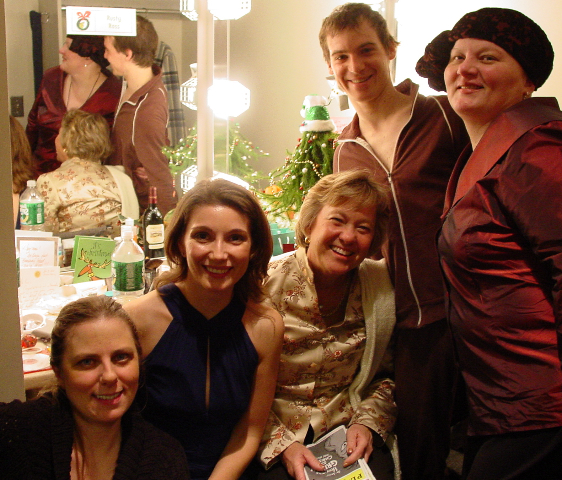 ---
Links to some of the Reviews, Photos from Opening Night, and Interviews with Rusty
Video Coverage of Opening Night



Photo Coverage of Opening Night



More Photo Coverage of Opening Night



PLAYBILL ON OPENING NIGHT: Still More Photo Coverage



Interview with Rusty Ross



Broadway World Interview: Grinch's Ross Welcomes Christmas on Broadway



Daily News Review: Fun Grinch Steals Into Town



Theatermania Review: Dr. Seuss;s How The Grinch Stole Christmas! The Musical