---
On February 1-2 Don Sheffield hosted Mike Tyson, Charlie McCollum
and Rex Ross for a quail hunt on his ranch near Nixon, Texas.

The ranch, the dogs, the food, the whiskey, the weather, the birds and the
hosts were terrific.
---

Don shows how to warm up at the clay pigeon range.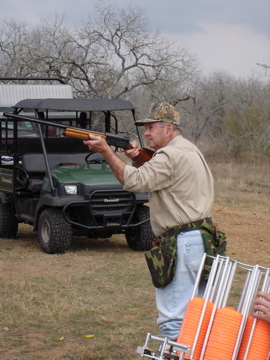 ---

Charlie follows Don's lead.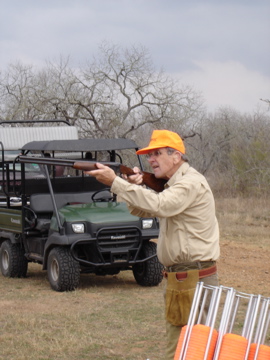 ---

Mike prepares to pay off Don after losing the shooting contest.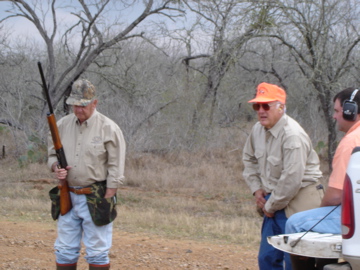 ---

Ward, having heard all of his dad's stories before puts on his iPod earphones.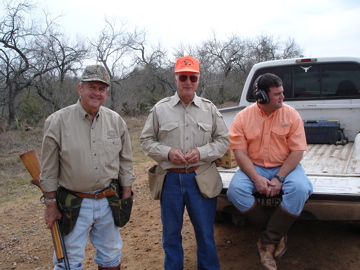 ---

Robert prepares to release Jester on the quail.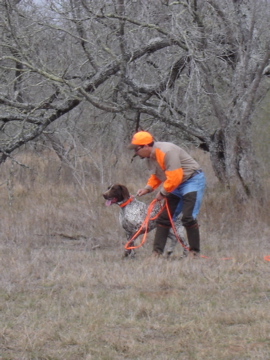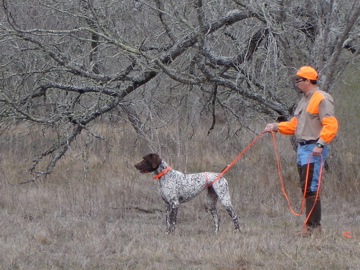 ---

The sharpshooters line up for a quick group photo.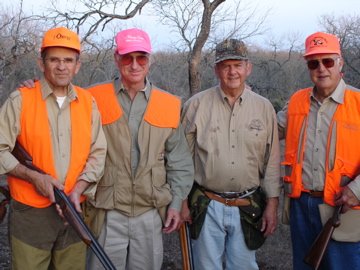 ---

The sunrise greets us in the field for the
start of the 2nd day's shooting for the day.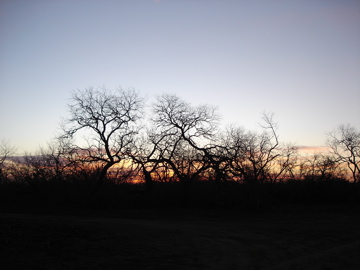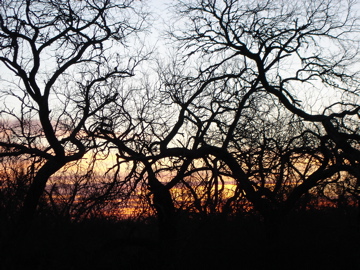 ---

Don cranks up the "Mule" before we climb aboard.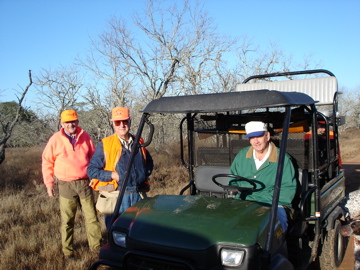 ---

"Belle" decides riding is better than running.

---

Back in the pick-up Belle and Jester can't figure out what the hold-up is.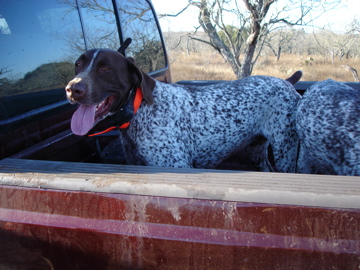 ---

Don's spectacular new hacienda sits on the hill.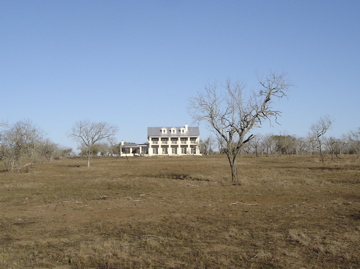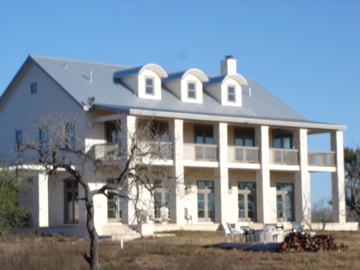 ---

Back after the first hunt of the morning, Don prepares a gourmet breakfast.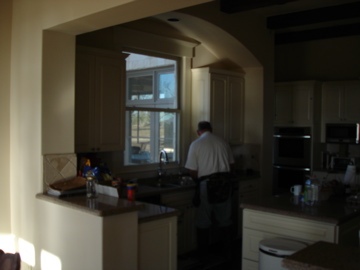 ---

The outdoor fire pit. (The site where Tyson was slightly
injured by some 12 year old Scotch on the previous evening.)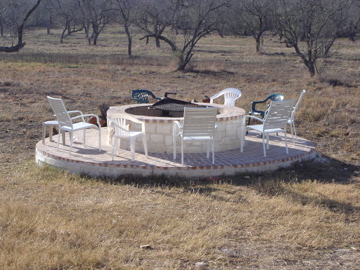 ---

Jester and Belle are ready to head back to the field.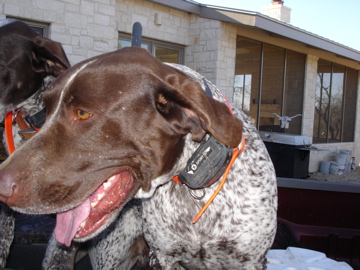 ---

Just a great dog picture!

---

Belle and Jester lead the way.

---

Jester critiques Belle's hard point.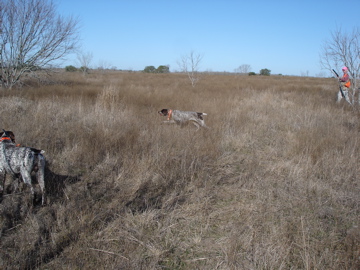 ---

The sharpshooters work their way up to the located quail.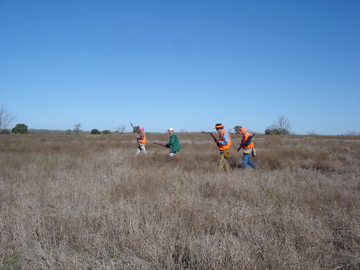 ---

A classic point.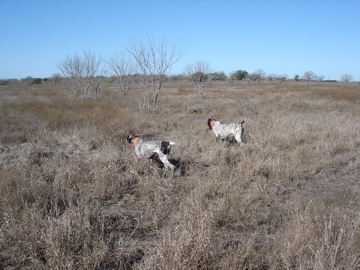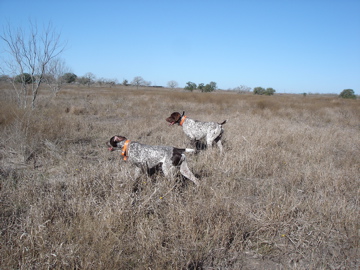 ---

The birds break and Belle starts to chase them down.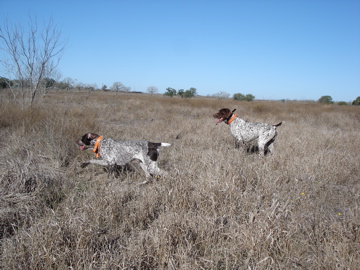 ---

Ready for the next rise.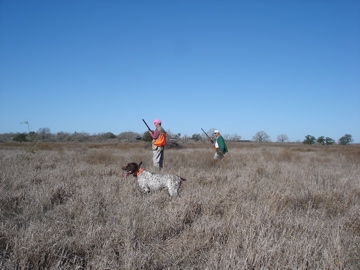 ---

Charlie is amazed that a dead bird just kept on flying.

---

Ward scratches his head and tries to remember if he was supposed to bring the beer.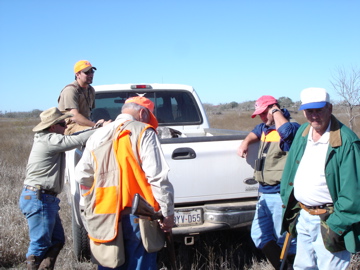 ---

Robert joins the dogs for a quick break.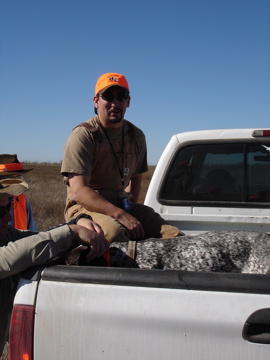 ---

Don perks up when Ward finally finds the beer.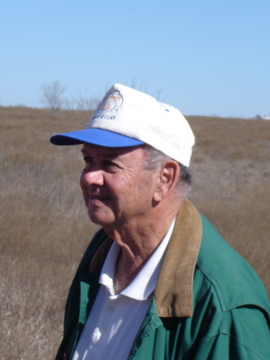 ---

The hunt is over and the boys are ready to ride back with the dogs.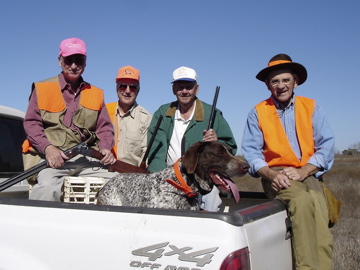 ---
This page has been accessed

times.