| | |
| --- | --- |
| Rex Ross Web Site | Visiting the San Josito Rain Forest |
---
Visiting San Josito Along the Costa Rica Coast.
After an overnight sail from our departure point Puerto Caldero in Costa Rica, our first stop is
farther south down the coast of Costa Rica at a bay named San Josito.
---
The map shows San Josito, our first landfall.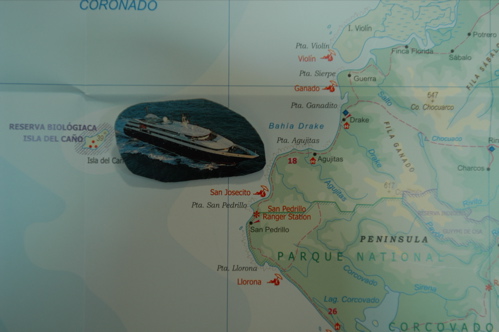 ---
The lead elements of the team arrive on shore via Zodiac.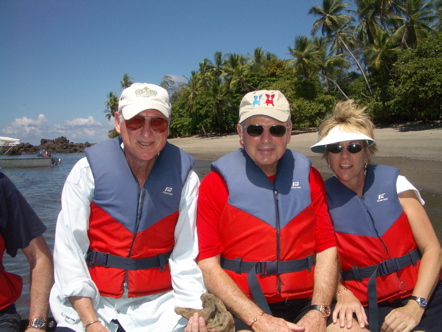 ---
The rest of the team arrives.
We attempt to teach the staff the Hook 'Em Horns sign, but they have not quite caught on yet.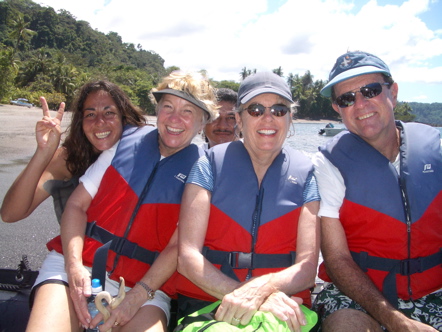 ---
Suzy is glad to be on land once again, and is collecting some greens for a quick salad.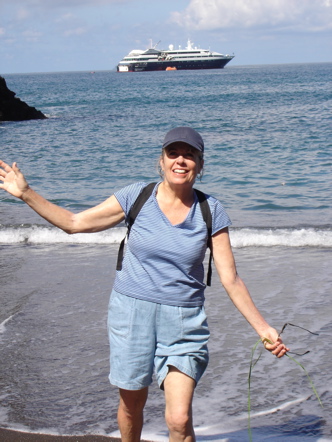 ---
Rex contemplates a surfing location.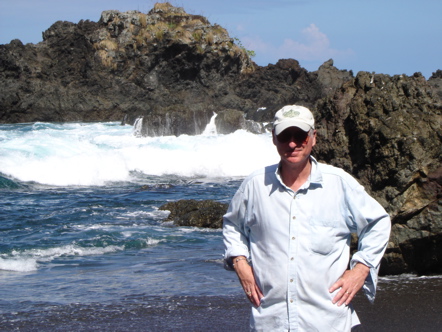 ---
The group sets out through the rain forest across uncharted territory. Chris thinks she
hears a tiger.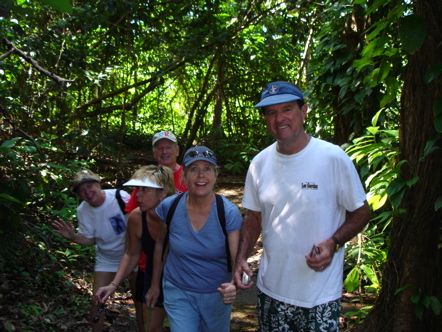 ---
Don spots something in the trees.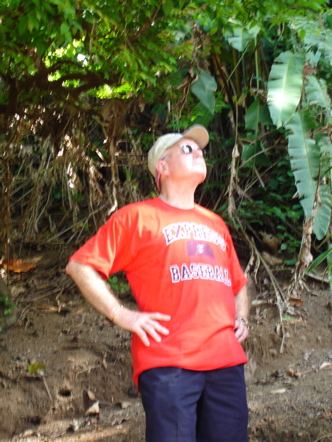 ---
Something in the trees spots Don.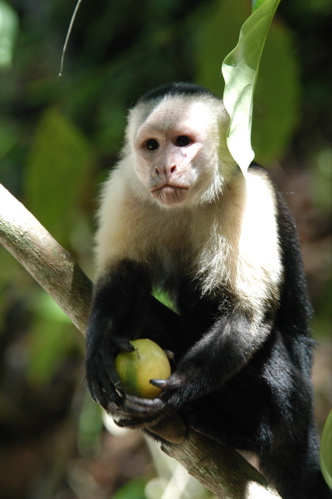 ---
More of Don's new friends look on.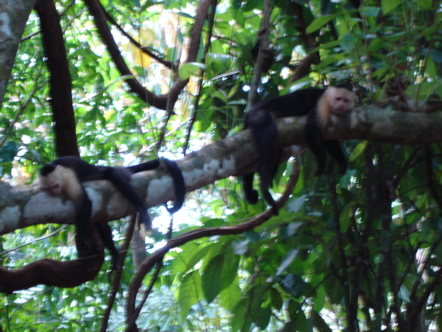 ---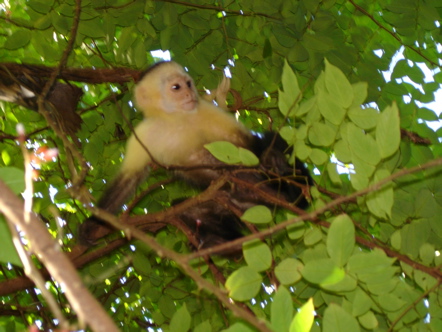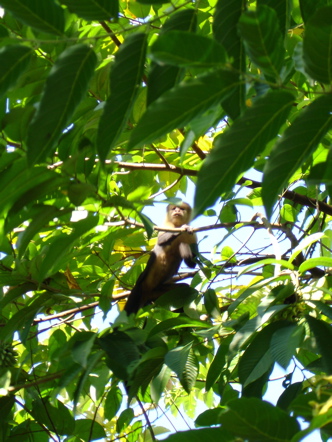 ---
Finished with his conversations with his new tree-dwelling friends, Don sets off along the path once again.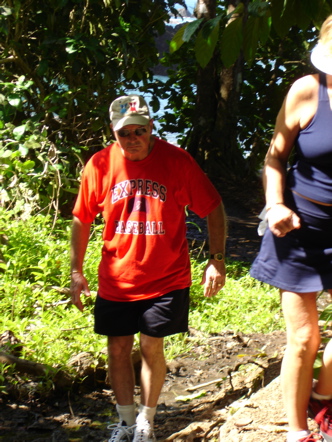 ---
Our new friends bid us goodbye.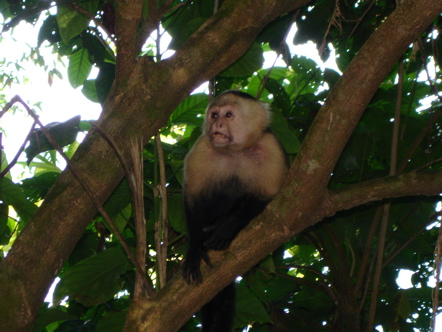 ---
Following our hike through the rain forest, we set off via canoe up the Rio Claro. Watch out for crocodiles.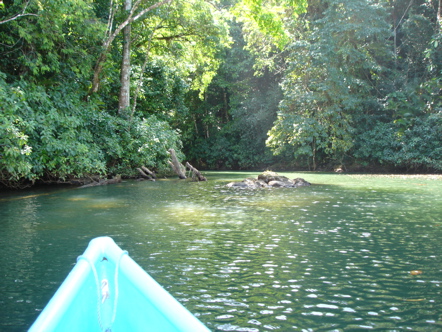 ---
Rex and Adrian sit in the bow of the canoe.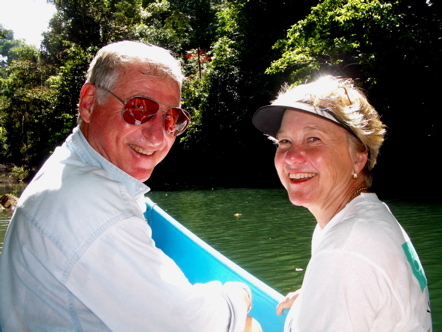 ---
Chris and Don sit in the stern while the guide looks on.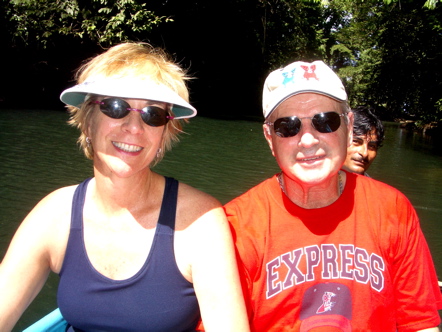 ---
The Rio Claro is truly a wild place - but no crocodiles were spotted.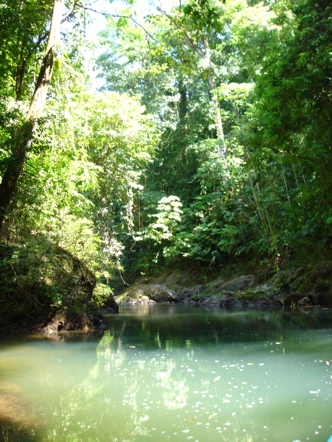 ---
Back on the unspoiled beach.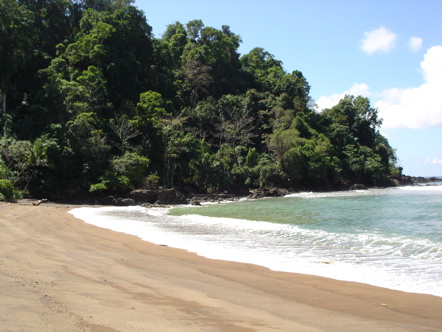 ---
Adrian considers how to cross the Rio Claro.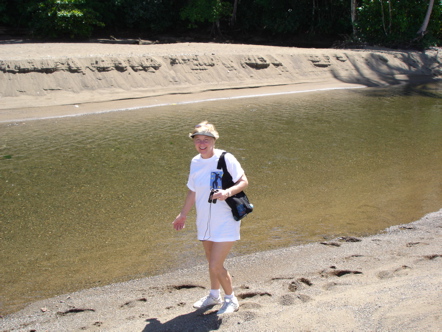 ---
Clint looks on from the far side of the river.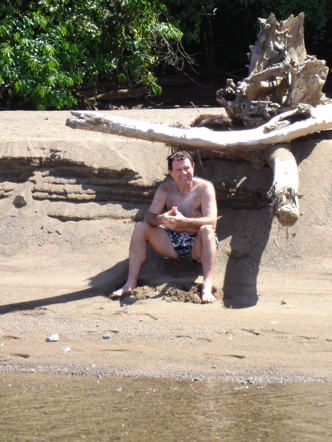 ---
Three bathing beauties soak their weary .......feet.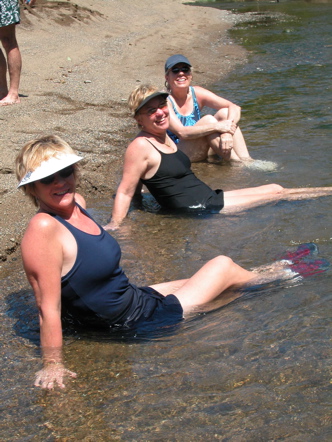 ---
Tour guide Carin shows Chris how to identify birds.
Carin points out that most of them have feathers and fly.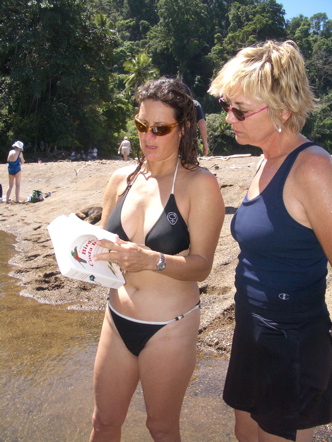 ---
Rex joins Clint on the far side of the river.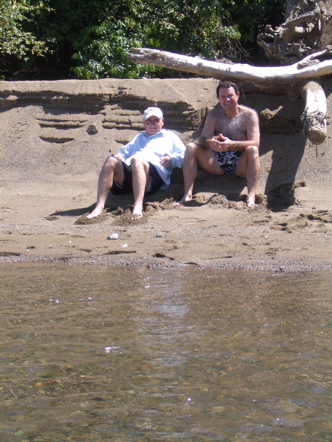 ---
Chris attempts to drag Don into the river to use as a raft.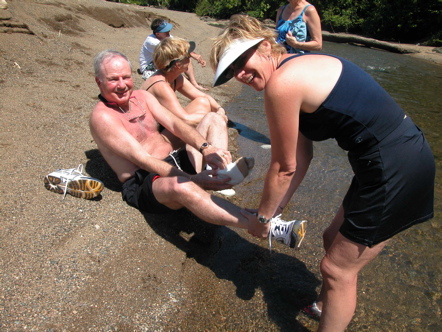 ---
The rare and seldom seen "Spotted Brown Dogfish" found only in the Rio Claro.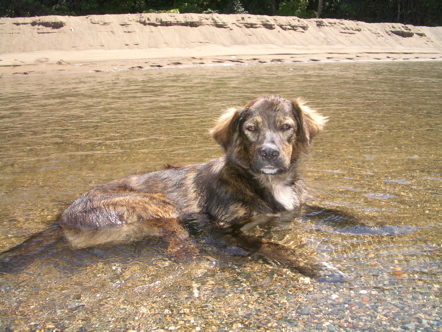 ---
Don and Chris are happy to have survived their canoe trip up the wild Rio Claro.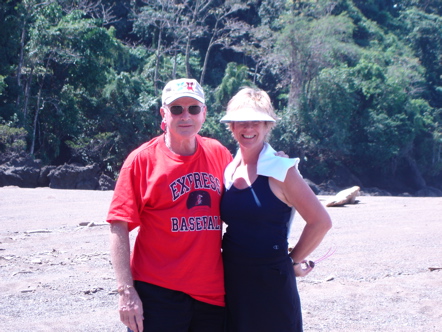 ---
Our naturalist guide joins us for a picture.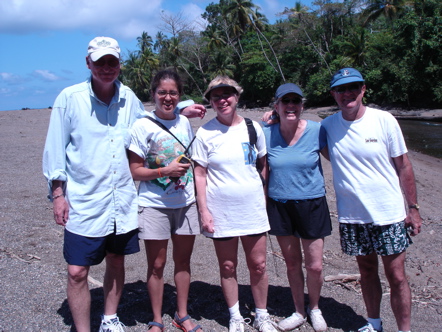 ---
The gang assembles for the trek back to the departure beach.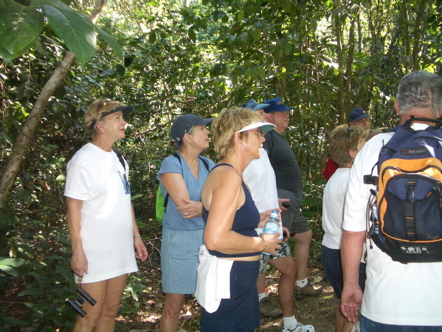 ---
Don's White Faced Capucine friends assemble to wish us farewell.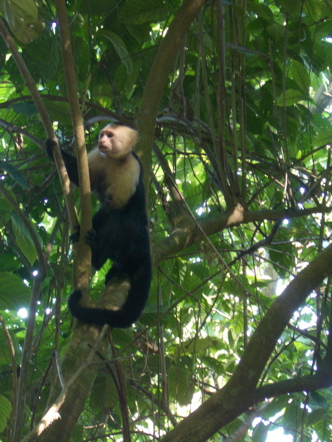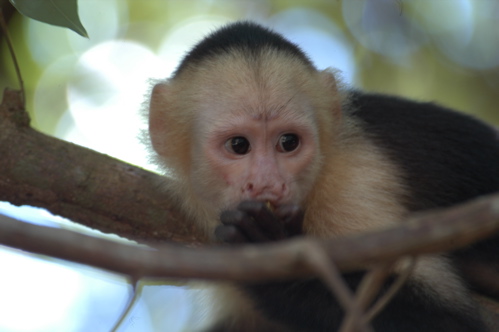 ---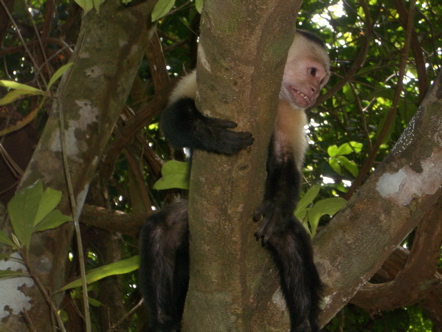 ---
Rex shows Chris a giant octopus living in one of the tidal pools.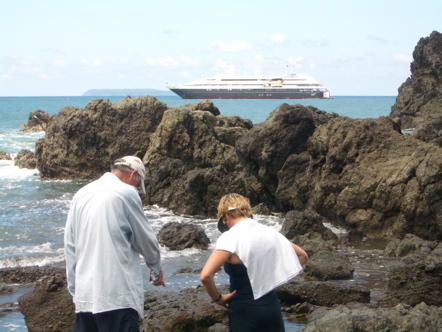 ---
The gang departs by Zodiac to return to the Le Levant.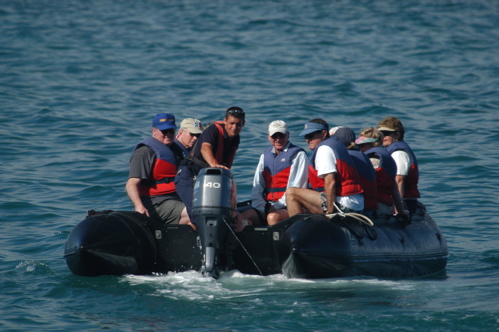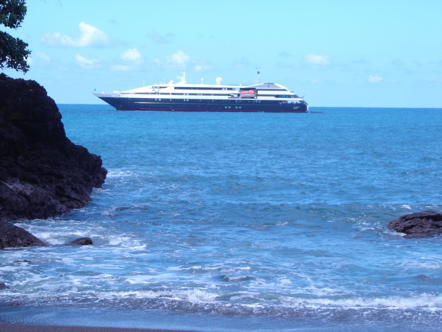 ---
---
This page has been accessed

times.